05-04-2009
Video on Exchanges & Weekends
We are sorry, we didn't had the video for the meeting but here it is.
http://www.youtube.com/watch?v=17nrn8hI--I
Canadian pen-friend and families
Every French student was really happy within their host families! Most of us used to say that Canadian people are such nice people! They are both friendly and really kind. We were very comfortable in our houses just like in our own houses, thanks to the host families!
Our pen-friends also were nice with us, fortunately! They were all so exited to see us, which made me think of the first day when we arrived in Canada and both Canadian and French students were looking for their pen-friends. It was so nice to spend time with them and every single time I questioned my friends about their pen-friends I could see a smile on their faces when they talk about them and it was really cute!
We were most of the time with them (at school, during the weekends and we waited for them when they had sport …) and nobody complained about that because we all loved our pen-friends and we always do!
During the exchange, we noticed some differences between Canadian families and French families' customs. Indeed some of them didn't take their breakfast in the morning because they don't have enough time and they had to hurry up! So instead of taking a breakfast they eat something else late in the morning.
For lunch, Canadians, especially teenagers are used to eating sandwiches, bagels, donuts …
And the don't eat at the canteen (some of them) because they buy their lunch at school or out side.
Finally, they didn't eat every much because they are used to eating all a long the day and for diner they are not really hungry but after diner, they elated something else!
I knew that Canadians or Americans eat more than us but I was so amazed to notice how much they eat!
Which makes me think of my family because they gave me a nickname which was « robot » because I was never hungry and I don't eat a lot ,it was so funny…
We also noticed some differences between Canadians and French houses.
Indeed, first of all, the houses were much bigger with basement, speed out! Besides their furniture's were special enough such as couches, tables, beds…. And there were carpet every where in the houses!
Then, the kitchen was really big and modern with news appliances (the big fridge, for example). More over, the kitchen was opened, that is to say there was not a door in the kitchen and we could see the living room through the kitchen!
Finally , lots families owned huge garden with trees and without fences (for most of Canadians)in which they are used to organizing barbecues , parties and spending good time during summer !
This photo is a basement and several Canadians have it in tar house and they put furniture's there and they are used to watching movies there just like in cinema!
It was really hard for us to say goodbye when the trip came to the end because we were so attached and so close with our families, especially with our pen-friends than some of us cried! Because we wanted to stay again there but they say that all good things come to an end and it true but it hurts so much! Besides, lemonade every one is still in touch with their pen-friends / families.
This exchange was really awesome and joyful. Although we didn't do some activities that we were supposed to do because they were cancelled because of the weather, we had lots of fun both at school and at activities! According to me, this trip also was so good thanks to the host families, including pen-friends because they were so nice and lovely with us and I think I'll never forget this wonderful journey.
| | |
| --- | --- |
| French students | Canadian exchanges |
| BARABAS Fanny | HOWARD Robert |
| BEGUELIN Wanda | CHIRIS Tanya |
| BERNARD Lauranne | MARSHALL Kylie |
| BERTHELARD Romain | still unfound |
| BLATTES Timothé | TEPERA Chris |
| BOGIK Chris | still unfound |
| BURNICHON Meryl | SMITH Alanna |
| CADE Sara | AUSTIN Chris |
| CERONI Loïc | OSBORNE Benoit |
| CHAMBON Laurie | BROWN Rebecka |
| CHAROSSE Johanne | still unfound |
| CHAVANELLE Maud | TALASKA Holly + MADDEN Holly |
| CHEVASSUS Hugo | SMITH Jake + PROVENCHER Stephen |
| DURAND-CHAPUIS Sophia | HENDERSON Taylor |
| FERANDJI Marie | ROUBOS Brant |
| FLEURY Lauranne | NUGENT Kattern |
| GERARD Laura | still unfound |
| GRAND Margaux | MICHENER Melanie |
| GUYOT Joris | BODNARUK Jordan |
| LEGROS Pierre-Yves | still unfound |
| LOUISE Orane | HIRON Ceresa |
| MIGNO Oumanie | CARR Jesse |
| M'PEMBA Mireille | DAVIDSON Lindsay |
| PERRON Chloé | HIGGINSON Danica |
| PLOIX Cédric | PUTCHINGER Marcus |
| POMMATEAU Alex | BULL Taylor |
| REBOULEAU Guillaume | MALLARD Sean |
| RIVIER Charlotte | Price -Jones Heather + Price-Jones Alex |
| SAUCOURT Lisa | GALBRAITH Amber |
| SEGUI Guillaume | still unfound |
| SOCCHI Floriane | MERCIER Haiey |
| SOUCHERE Adrien | still unfound |
| SOURTY Marjolaine | SEYMOUR Courtney |
| SUC Ariane | STODDART Elissa |
| TAMBOU Alicia | PERRYMAN Kimberly |
| TAVIOT Florent | DECOLE Andrew |
| TELLIER Benoît | still unfound |
| TISSRAND Benjamin | still unfound |
| VALENDRU Fanny | ROLSTON Hannah + MADDEN Sierah |
Weekends
We had two week end during this trip =) and wee all spent diffently this time with our canadian families! Let's see what french students did during those week ends !
Different activities :
-Trip to Toronto : Meryl BURNICHON, Laurie CHAMBON, Sophia DURAND-CHAPUIS, Alex POMMATEAU, Maud CHAVANELLE, Charlotte RIVIER
Scientific center of Toronto: Marie FRANDJI, Floriane SOCCHI
Eiter center (shopping): Laurie CHAMBON
-Shopping to Barrie : Sara CADE, Wanda BEGUELIN, Sophia DURAND-CHAPUIS, Ariane SUC, Alicia TAMBOU, Chloé PERRON, Margaux GRAND, Mireille M'PEMBA, Maud CHAVANELLE, Lauranne FLEURY
-Orillia sightseeing: Mireille M'PEMBA, Sophia DURAND-CHAPUIS, Maud CHAVANELLE
-Pancakes House (Shaws') + Maple sugar and syrup Bush: Mireille M'PEMBA, Laurie CHAMBON, Sara CADE, Lauranne FLEURY, Wanda BEGUELIN, Charlotte RIVIER, Marie FRANDJI, Fanny VALENDRU,
-Restaurants: Mireille M'PEMBA, Alicia TAMBOU
-Parties: Mireille M'PEMBA, Laurie CHAMBON, Alex POMMATEAU, Maud CHAVANELLE, Chloé PERRON, Wanda BEGUELIN, Floriane SOCCHI, Joris GUYOT, Margaux GRAND,Fanny VALENDRU, Hugo CHEVASSUS Charlotte RIVIER
-Prom (in an other high school): Joris GUYOT,
-Wathcing movies in theater: Mireille M'PEMBA, Floriane SOCCHI, Sara CADE, Margaux GRAND,Loïc CERONI
-Watching plays: Alicia TAMBOU
-Watching Hockey Games: Floriane SOCCHI
-Church: Mireille M'PEMBA, Meryl BURNICHON, Hugo CHEVASSUS
-Bowling: Lauranne FLEURY, Sara CADE, Alicia TAMBOU, Ariane SUC, Marie FRANDJI, Chloé PERRON
-Mini Golf: Alex POMMATEAU, Sara CADE, Floriane SOCCHI
-Paintball: Hugo CHEVASSUS
-Lazergame: Floriane SOCCHI, Fanny VALENDRU
-Bow and Arrow: Fanny VALENDRU
-Playing Hockey: Fanny VALENDRU
-Horse Back Riding: Mireille M'PEMBA
-Dance competition in Kitchener "All Out Dance" : Alicia TAMBOU, Chloé PERRON
-Skating Competition: Ariane SUC
-Casino Rama Hotel : Sophia DURAND-CHAPUIS
-Carving galery: Laurie CHAMBON
-Royal Ontario Museum: Sophia DURAND-CHAPUIS
French and Canadian Exhange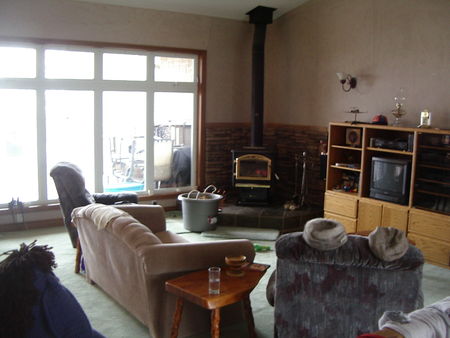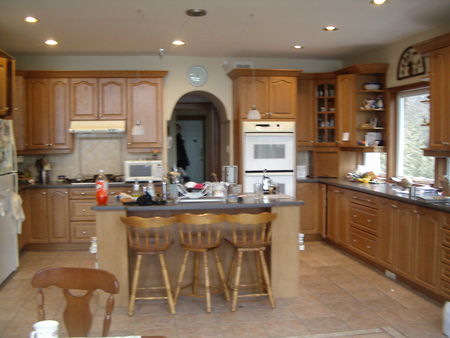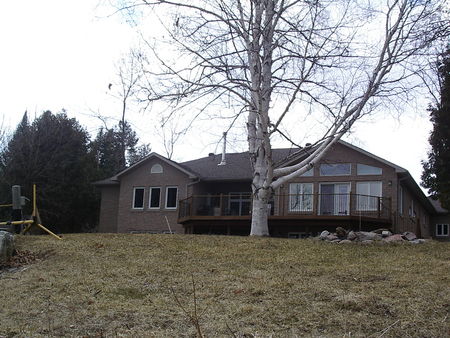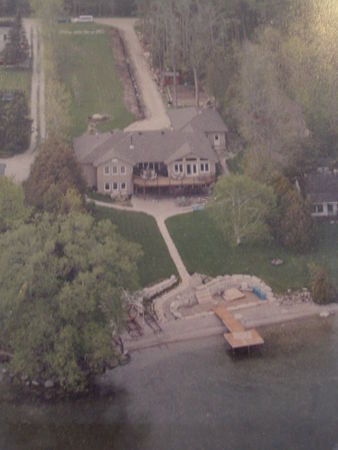 Commentaires sur Families, Correspondents & Weekends